Comprehensive Inpatient Physical Therapy
Patients may lose their functional abilities like mobility, balance, swallowing and speech after stroke, brain injury, neural or spinal cord diseases. With the target of regaining the functional capabilities and returning the patients to their social life, the inpatient comprehensive physical therapy service is provided at out treatment center.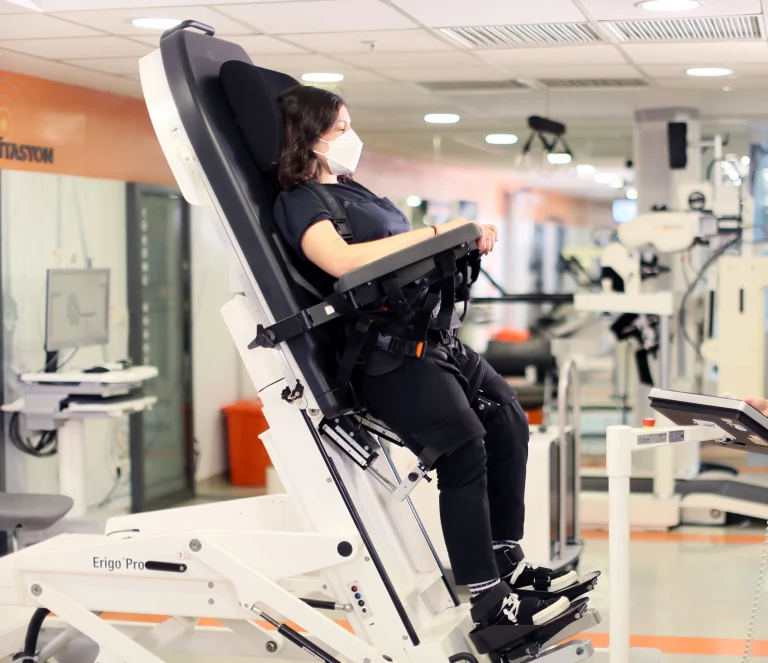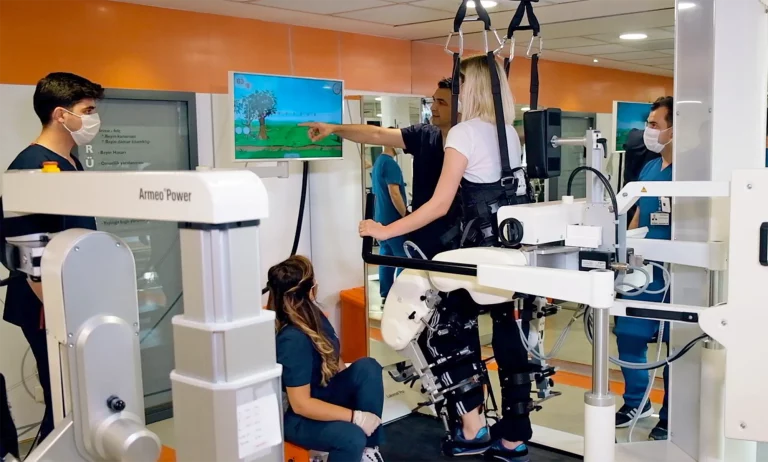 The comprehensive rehabilitation program in stroke rehabilitation contains the physical therapy applications like walking, using hand and arm, self-care, speech, swallowing-eating, and occupational therapy. The robotic rehabilitation- robotic physical therapy (robotic bed, robotic walking and hand-arm robotic rehabilitation) which will be applied by the physical therapy and rehabilitation clinic during the healing process makes a significant contribution to the patient.
Brain Injury Rehabilitation
The patients who visit the physical therapy and rehabilitation clinics because of brain damage are taken into a comprehensive physical therapy program right after their brain operation and acute intensive care processes. Starting the physical therapy and rehabilitation process earlier is one of the factors which enhance the success of regaining the capabilities.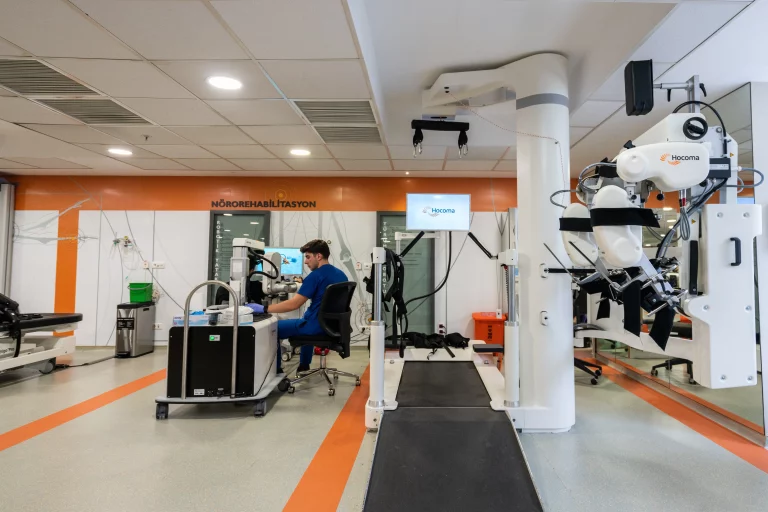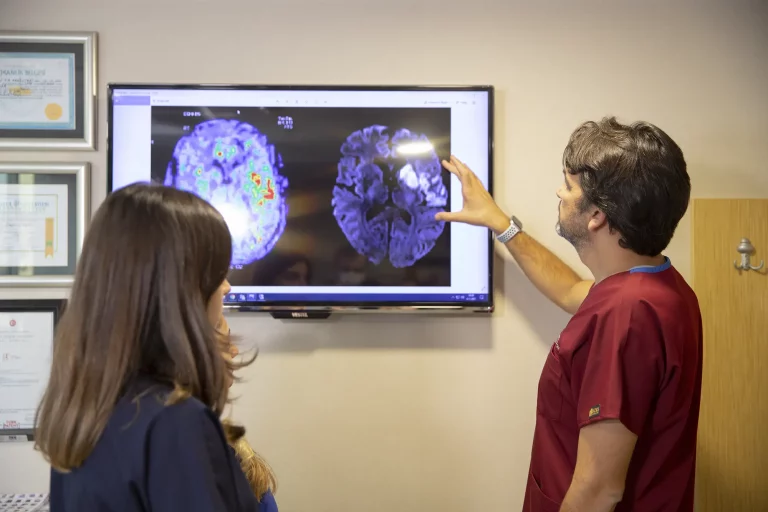 Rehabilitation after Brain Tumor
Many persons reveal a functional healing process after the operation of brain tumor in comparison with the pre-operation period. On the other hand, there are also the risks like paralysis and brain edema caused by the injury formed by the taken tumor, just like in case of the patients of stroke. Although this risk has reduced by the developed technologies, it is never disappears. Thus, the patient must be evaluated by a Physical Therapy and Rehabilitation specialist after the brain operation.